The annual Florida Open Pistol Shooting Tournament is held every February in Frostproof, Florida and hosted by the Universal Shooting Academy. Champion shooter, Frank Garcia, is the Match Director, as well as the host of the competition. 400+ shooters will compete in the "19th" annual Florida Open in 2017. February 16-19, 2017.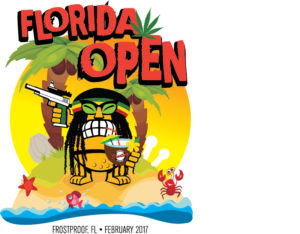 Ya mon, join us on the big island of Florida for some of the most challenging stages of the year. 400 cool shooters will be joining us to get out of the cold and into some tropical winter vibes. If you are interested in working as staff for this event please contact me or the Range Master Marc Weir. Contact info on the match registration website……mon.
MATCH INFO:  11 Stages / 300 rounds / plus chrono / lunch included!
Check In Times At The Range
Thursday: 1700ish (when staff completes shooting)
Friday: 0645-0715  / 1500-1600
Saturday: 0645-0715 / 1130-1230