The annual Florida Open Pistol Shooting Tournament is held every February in Frostproof, Florida and hosted by the Universal Shooting Academy. Champion shooter, Frank Garcia, is the Match Director, as well as the host of the competition. 400+ shooters will compete in the "19th" annual Florida Open in 2017. February 16-19, 2017.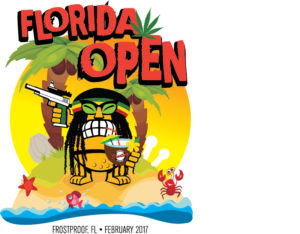 Ya mon, join us on the big island of Florida for some of the most challenging stages of the year. 400 cool shooters will be joining us to get out of the cold and into some tropical winter vibes. If you are interested in working as staff for this event please contact me or the Range Master Marc Weir. Contact info on the match registration website……mon.
MATCH INFO:  11 Stages / 300 rounds / plus chrono / lunch included!
Attention Out-of-Country Shooters:
Universal Shooting Academy WILL NOT apply for your ATF form anymore.  You must do this yourself by applying, at least, 90 days before the match date.
You must apply to:
Bureau of Alcohol Tobacco & Firearms
244 Needy Rd.
Martinsburg, WV 25405
Phone (304) 616-4550
Fax (304) 616-4554
The ATF will no longer allow us to provide generic invitations on the internet. You will have to email me SmittyFL@Gmail.com and I will provide a personalized invitation in PDF format. You will need that along with the ATF NIA Form 6. You must also be registered and paid for the match before ATF will issue your import permit. If you cannot get your permit in time we will refund your entry if notified by email 7 days prior to the start of the competition.